Again, college students could be excluded from the second Economic Impact Payment just as they missed the first round . With the news expected in the coming days of what will be included, many of those students will hope they have not been left again.
Stimulus Verification for College Students
After the delay in announcing the aid package that should help individuals, families, and businesses struggling to cope with the financial impact of the coronavirus pandemic, it appears that we are now just a few days away. Of course, the initial exchange of Republican plans is just the next step for it to be negotiated and then become law.
We already know, or have a good idea, what will be included in the package, but despite the insistence of several members of Congress to include university students in this second round of payments, the reality is it is believed that they will not be.
Popular related articles:
Until we have the proposal firmly on the table, we cannot confirm with certainty. That said, much of what has been hinted so far suggests that there will be a significant amount of repetition of the previously delivered CARES Act. When that was approved in March, qualified college students were considered "dependent" and therefore did not receive a payment directly. His parents were entitled to an additional $ 500 per dependent, but only if the child was under the age of 17. This left an unfortunate and potentially devastating financial vacuum for some households.
Treasury Secretary Steven Mnuchin has already confessed that by following a similar path to the CARES Act, something Republicans hoped to avoid but with Covid-19 infection rates far from disappearing, they have few options, and this will see college students once again omitted . This includes those who work part-time and do not pay taxes.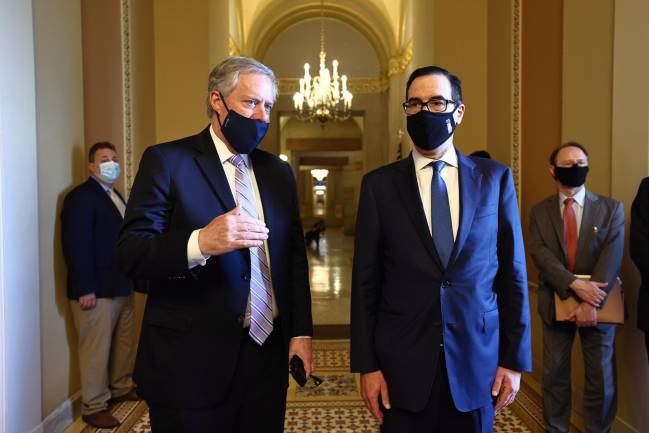 Students with work
The analysis suggests that about 64% of US students have some kind of job, and of those 40% are full-time, even without filing taxes. For many, it is disrespectful to leave college students out of the second round of checks, as they, too, had their incomes affected when the economy, including many summer jobs, stopped.
Student demographics was included in the Democrats' proposal for the HEROES Act. This was accomplished through a vote in the House of Representatives, but was immediately rejected by the majority of Republicans because they considered the $ 3 trillion package to be too high and would add too much to the debt burden, as well as other factors such as not encouraging people to return to work.
The students, and their families, will be attentive to the procedures in the coming days.