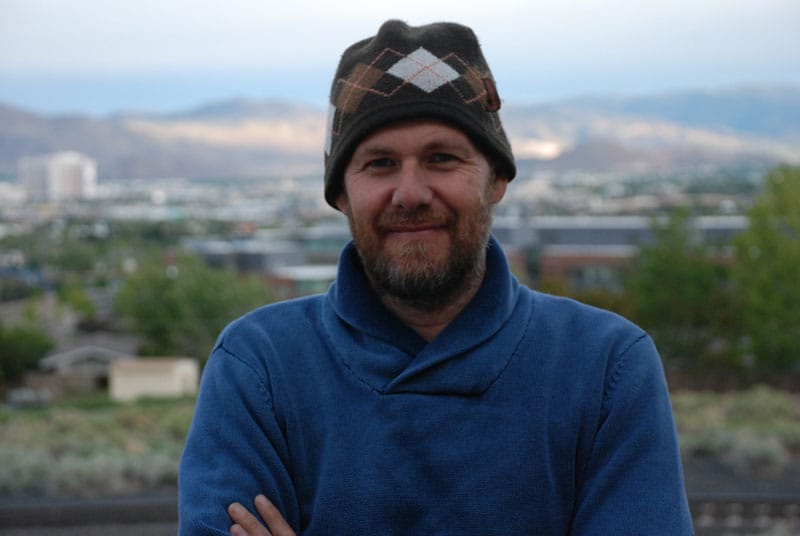 In 2016, Nico Colombant, a professor at the Reynolds School of Journalism, created a documentary called "Invisible Girl". The film followed a University of Nevada Reno student, without stable shelter, as she persevered to graduate.
After releasing the documentary, Colombant saw an opportunity to continue the project as a multimedia and social media effort. He partnered with José Olivares, a journalism student who was already reporting on people living in motels and along the river.
"We felt that local officials and media seemed to be primarily focused on Reno's rebrand and the so-called 'rebirth and revival' after the Great Recession," Colombant said. "We wanted to direct the attention of the reports to those who were still struggling to recover, as the affordability, accessibility, and living wage crisis was only deepening, and inequalities [kept] were widening in our community."
Colombant and Olivares' collaboration led to the launch of Our Town Reno, a multimedia street reporting initiative. The project started with a Facebook page and a website. Journalism students served as reporters, and community contributors provided photos, videos, opinion pieces, and first-person essays.
The reports focused on those affected by and who helped with the affordable housing and living wage crisis. However, what made this initiative unique was its microreporting approach.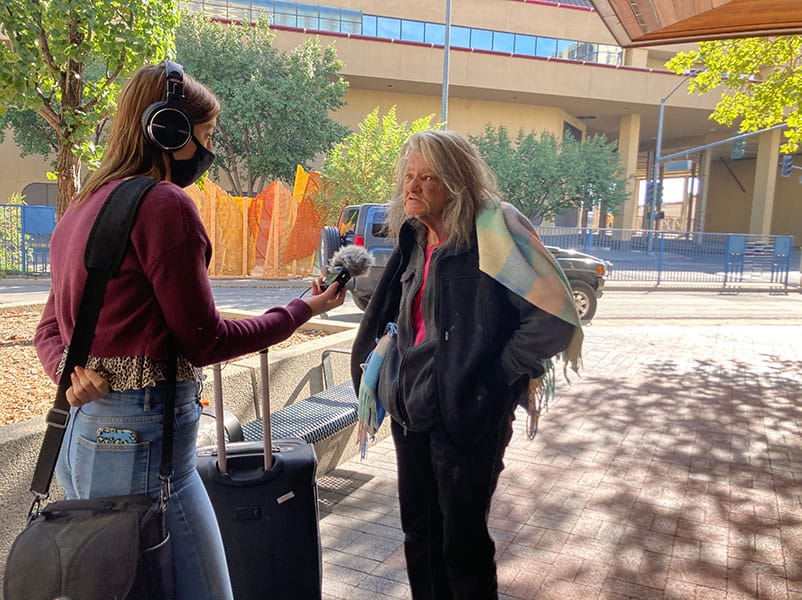 "We prefer to focus on the person who is struggling while living in a tent or the person who is helping, at the same time that we elevate them, give them a platform and listen to what they have to say about the Reno's past, present and possible future, "Colombant said. "We try to humanize the people who live and run motels by also giving them the opportunity to give their side. We also repeatedly highlight the heroes of Reno. "
Five years later, the project has grown to include an Instagram with street photography, a Twitter, a weekly podcast, an annual zine, and most recently a Substack newsletter. Our Town Reno has also hosted community meetings and other outreach activities, including "Share Your Story" sessions at the downtown Washoe County Library before the pandemic in 2020.
Its impact is evident in ways large and small. According to Colombant, Our Town Reno's undercover reports led to changes to the Reno overflow shelter, its articles have been mentioned in the Nevada State Legislature, and its "Heroes of Reno" series has inspired people to start their own. initiatives to help. The Our Town Reno reports also help change community perceptions.